1. Previous achievements and network
Since TSA's foundation in 2002, more than 4,000 alumni found a new career in over 50 countries.
You can meet chefs coming from all over the world in pursuit of the same goal and heighten your intellectual motivation or find new business partners.

2. The only school that teaches authentic sushi in English
TSA (Tokyo Sushi Academy) is the only school where you can learn authentic sushi in English. There are other schools for sushi, but they teach in Japanese and require language proficiency of the JLPT N-2 level (business-level).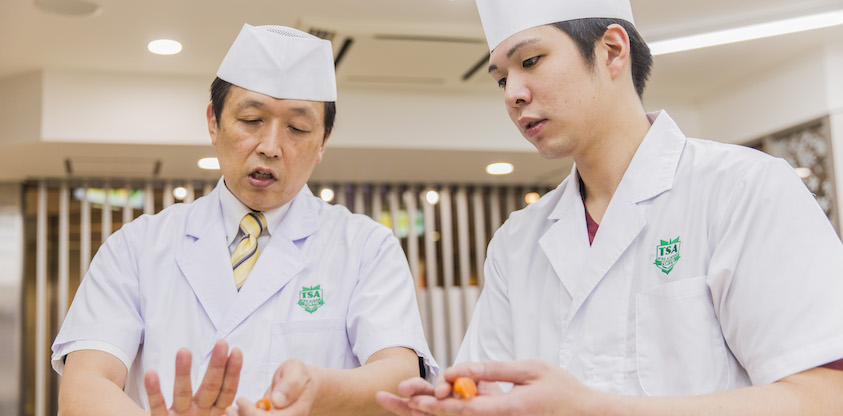 3. Instructors
Outstanding soccer players do not always make outstanding coaches. Similarly, cooking instructors need experience and sense.
In the field of sushi and sashimi, which requires chefs to "watch and learn," our passionate instructors will take advantage of their experience in teaching foreigners and answer each of your questions.

4. Practical lessons + resources
TSA features not only practical lessons with using various fish and ingredients but also wide-ranged English resources about sushi and sashimi. These resources will allow you to learn diversely, ranging from the history of sushi and Japanese cuisine to their latest trend.

5. Support for life in Japan
TSA will support you to the best of our ability before and after you arrive in Japan so that you can enjoy your stay in Tokyo; we will help you with search for housing and preparation for life in Japan by providing an orientation and safety protocol in the event of earthquakes.